Wiring Harness

It is a device that supplies power to various electric and electronic devices inside the vehicle. It plays the most important role as a control window for the entire vehicle system.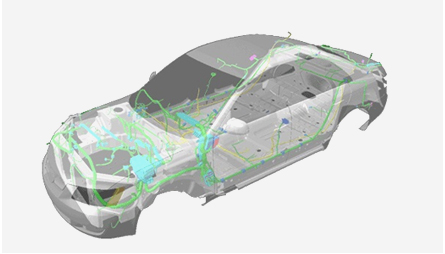 Main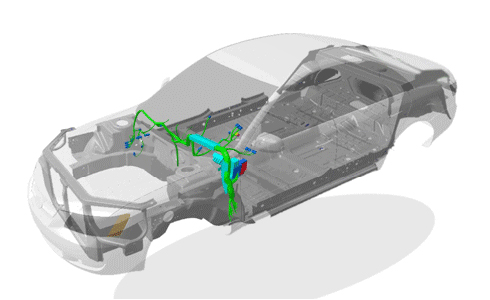 [Main function]

1. Located inside the crash pad and supplies power to various indoor units and switches.
2. Distribution of indoor power from the engine room through the indoor power distributor
3. Driver and passenger airbag locations

[Main connection system]

1. Switches related to air conditioning and air conditioning control
2. Multi-function switch for audio, multimedia, instrument panel, wiper and lamp control
3. Hands-free, DIGITAL CLOCK, SPEAKER, etc.
Front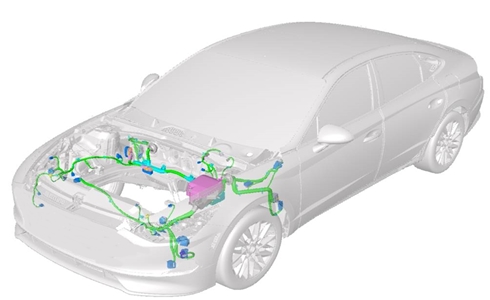 [Main function]

1. Located in the ENG ROOM, it supplies power from the battery and alternator to the sensors and electrical equipment in the engine room through the power distributor in the engine room.
2. Power supply to the power distributor
3. Cooling module power and unit power supply

[Main connection system]

1. Head lamp left, front fog lamp, side repeater lamp
2. HORN, front impact sensor, cooling module
3. Engine room power distributor
Floor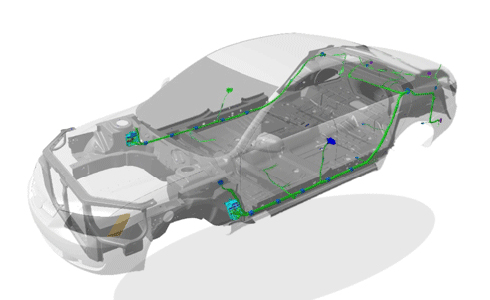 [Main function]

1. Wired under the carpet in the cabin driver's seat to support seat movement
2. Supports operation of electrical equipment mounted on the trunk and door side
3. Connected to the fuel tank to support fuel supply operation
4. Heated rear windshield power supply

[Main connection system]

1. FUEL related: Fuel Pump Motor/Gage/Pressure Sensor
2. Lamps: Lamps connected to the rear (backward, stop, direction indication, license plate)
3. AIR_BAG types: CURTAIN A/BAG, SIDE A/BAG, A/BAG ECU
4. Power Outlet, Seat Heated Wire, Amplifier, Woofer Speaker
Cont
[Main function]

1. Located in the center of the ENG unit, it supplies current to the ENG and start control circuits, various sensor control circuits, and IDLE control circuits.
2. It is wired to engine and transmission and supports various sensors related to engine operation and ECU/TCU side operation

[Main connection system]

1. Engine sensors: cam position sensor, crank position sensor, airflow sensor, etc.
2. Transmission part: speed input/output sensor, transmission solenoid, shift unit value switch
3. EMISSION related: oxygen sensor, canister pressure sensor
4. ECU (Engine Control Module), TCU (Transmission Control Unit)
Door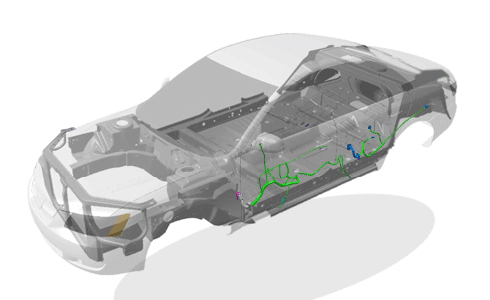 [Main function]

1. Power and SIG connection to various SW, Actr and SPEAKER of the door of the driver and the assist side

[Main connection system]

1. DOOR LOCK, OUT SIDE MIRROR, POWER WINDOW, SEAKER
Roof
[Main function]

1. Positioned on the ROOF, attached to the headlining and assembled modularly
2. Connection of power and SIG related to LAMP and SUNROOF on ROOF side
3. EXTN treatment to improve workability

[Main connection system]

1.SUN ROOF Electronic Chromic mirror (ECM), hand-free microphone, ROOM LAMP, MAP LP, HOME LINK